#16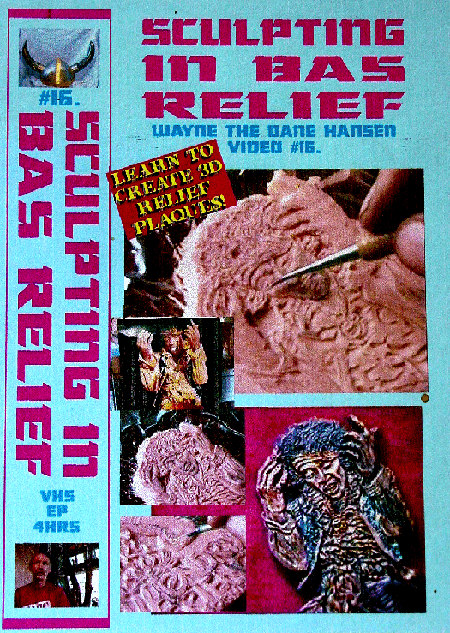 SCULPTING IN BAS RELIEF 4HRS. $37.95

"Sculpting Figure bases" VHS, Speed: EP, NTSC North American format
SCULPTING PLAGUES, COINS OR MEDALLIONS! With the 4 HOUR VIDEO, "SCULPTING IN BAS RELIEF"
Learn to sculpt Bas Relief figures, lettering logos and more with professional figure sculptor, Wayne THE DANE Hansen, a 10-year veteran of the Garage Kit Hobby.
This video is "SCULPTING IN BAS RELIEF" using polymer clay.
Features:
Everything a beginner needs to get started sculpting accurate and realistic Relief figures and nameplates from POLYMER CLAY:
Polymer clay (Super Sculpey TM), See how sculpting tools are used to design and create a Commemorative Plague of Rock Artist, Jimi Hendrix from POLYMER CLAY, Demos on recreating a Bas Relief plague from a reference photo of Hendrix and add decoration, and lettering designs as well.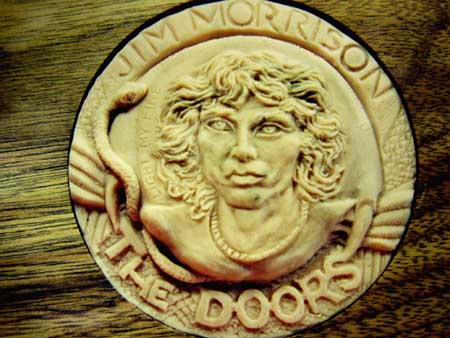 If you like doing artwork, this video can open up the exciting world of realistic clay figure sculpture.

Video #16 costs $37.95 each

US customers add $7.00 S&H

Canadian customers add $8.95 U.S.Dollars

WAYNE THE DANE also provides free online support for his sculpting students by offering critiques and technical info for free to anyone who asks!

Contact Wayne